According to Saiprasad Nabar, chief platform officer at NPCI, any company can achieve success like NPCI with products such as UPI if they have a clear vision and a plan to achieve it. Nabar emphasized the importance of building an architecture that can handle a billion transactions a day, while still being affordable for common people. NPCI opted to use commodity hardware and open source technologies like Postgres and Cassandra for UPI, as they offer the same performance as licensed software at a lower cost.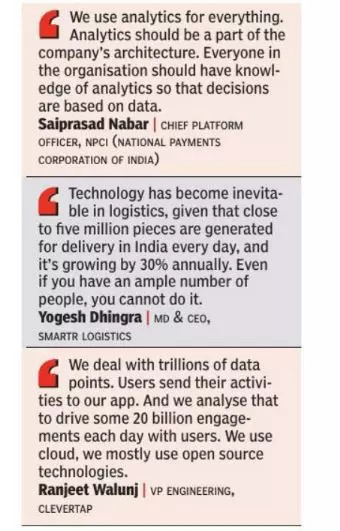 Ranjeet Walunj, VP of engineering at CleverTap, shared that they tried various databases before deciding to build their own in Java. Their database has successfully handled the massive scaling required by their platform, which deals with trillions of data points. CleverTap serves customers like upGrad and Dream 11, sending out 20 billion notifications each day.
Yogesh Dhingra, MD & CEO of Smartr Logistics, took a different approach by creating an asset-light organization. Instead of building their own applications, they integrated third-party applications to streamline their processes from booking to delivery. Smartr Logistics uses a SaaS-based ERP and operates in the cloud, offering better visibility compared to traditional players.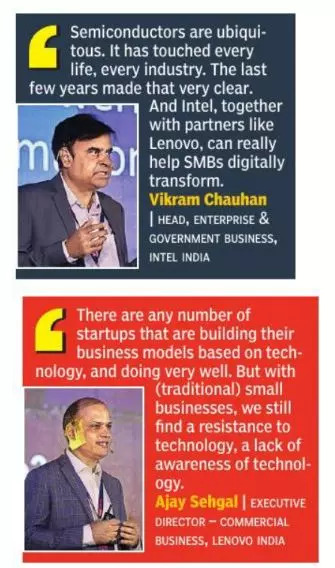 CleverTap utilizes AWS cloud, while NPCI uses private cloud for core activities and public cloud for non-core activities. For rapidly growing applications like UPI, dedicated infrastructure is used.
Walunj mentioned that CleverTap leverages analytics and AI to determine the most effective communication for each user based on their activity. This targeting has resulted in a 5x increase in user retention for Dream11.
Nabar highlighted the use of AI and analytics at NPCI to monitor fraud for banks. He emphasized the importance of integrating analytics into a company's architecture and ensuring that decisions are data-driven, with everyone in the organization having knowledge of analytics.